The trend of getting tattoos has been sky-rocketing these days. People are very excited about getting tattoos of creatures they love, flowers they love, people, and whatnot. Usually, people get tattoos of those whom they love and feel closer to. Some people love animals, such as lions, etc., and get tattoos of those. While there are some cases that go beyond just liking. It is about understanding the deep meaning of things and then getting their tattoos. The case of snake tattoo is similar to that.
Apart from the fact it is easier to get a snake tattoo anywhere in the body because that would be small and thin, there are other things that make snake tattoos popular due to their deep hidden meanings. You can find snakes everywhere in the world and they are surely unique creatures. Some people like the way snakes are. In this article, we will find out the snake tattoo meaning and why it is so popular among people.
Meaning of Snake Tattoo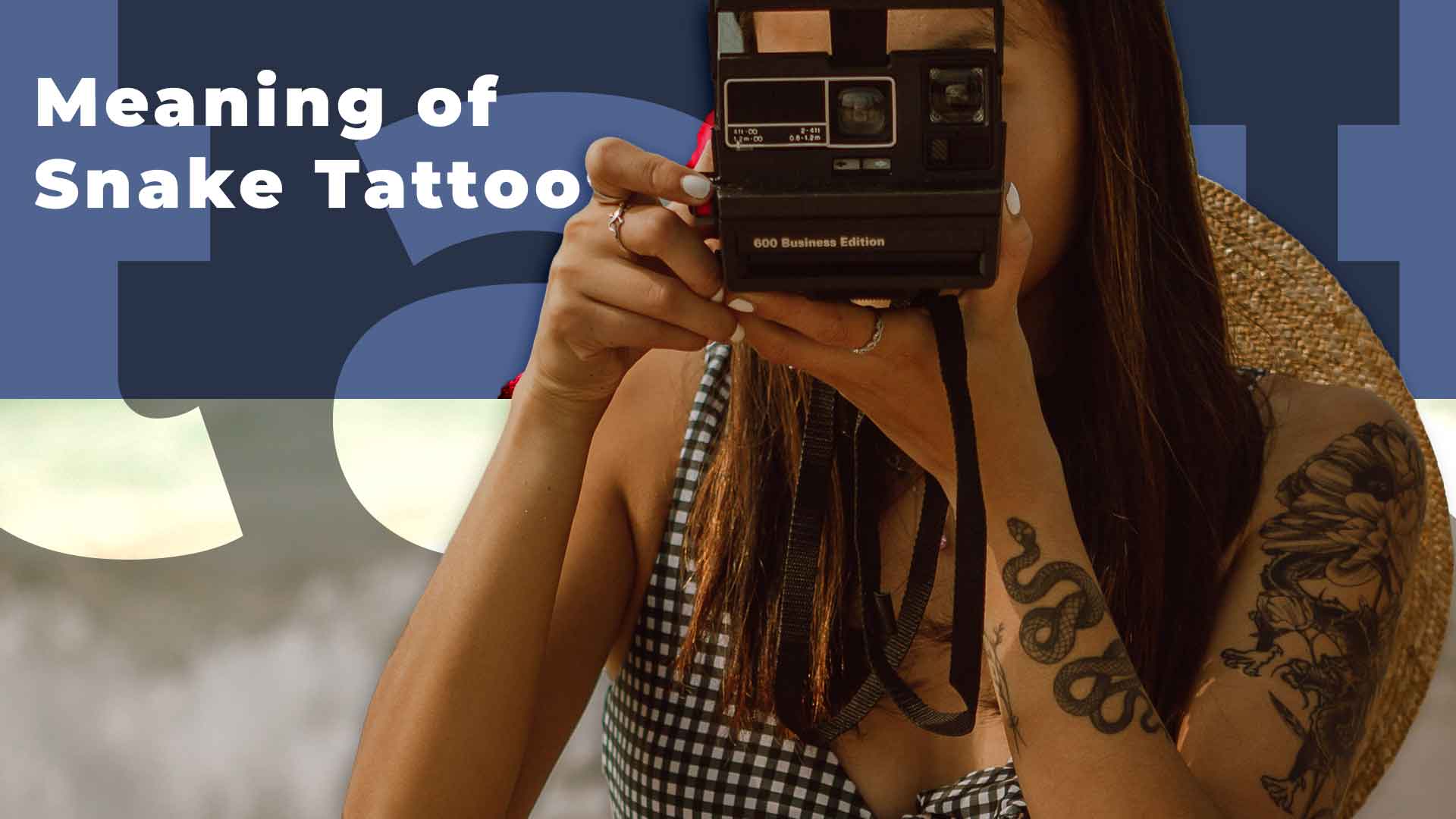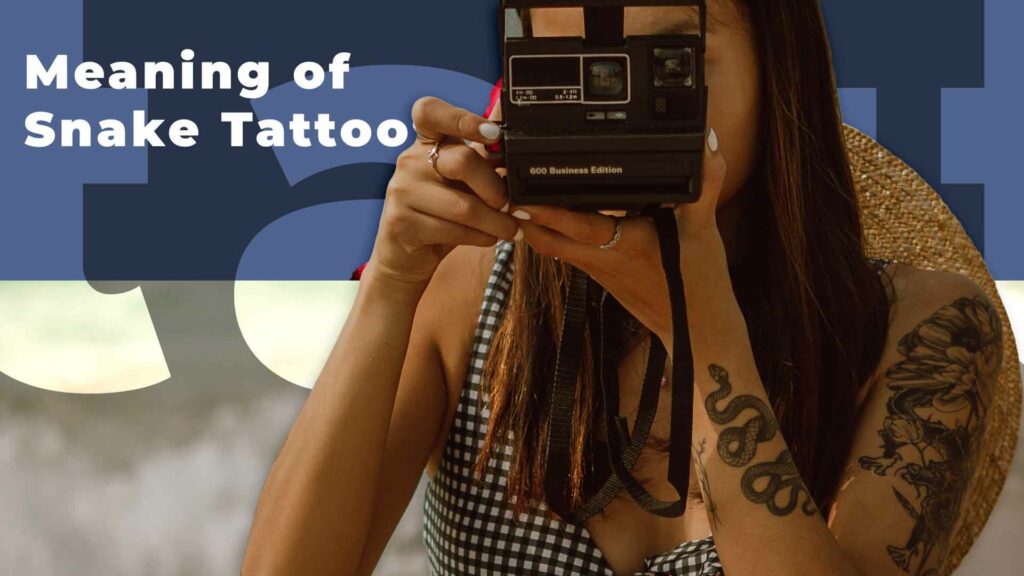 As you know, you will find snakes no matter in which country you go. So, people from different countries and different cultures think differently of snakes. In some countries, the snake is known to be evil, whereas some think of it as a good symbol. Due to the fact snakes shed their skin, some cultures think of it as a symbol of transformation and rebirth. There is always various meaning behind snake tattoos. In cultures, such as Hinduism and West Africa, snakes are known to be symbols of spirituality. A snake is a favorite of Lord Shiva, which is one of the main reasons for its popularity in Hinduism.
in Japanese culture, a snake is considered a symbol of good luck and protection, whereas, in Christianity, snakes are considered a symbol of betrayal and temptations. So, the real meaning of snake for you depends upon your background, religion, and country. But, this is not the only case, some people love snakes, it can be due to they are animal lovers, etc., or they just find them cute.
Snake and Rose Tattoo Meaning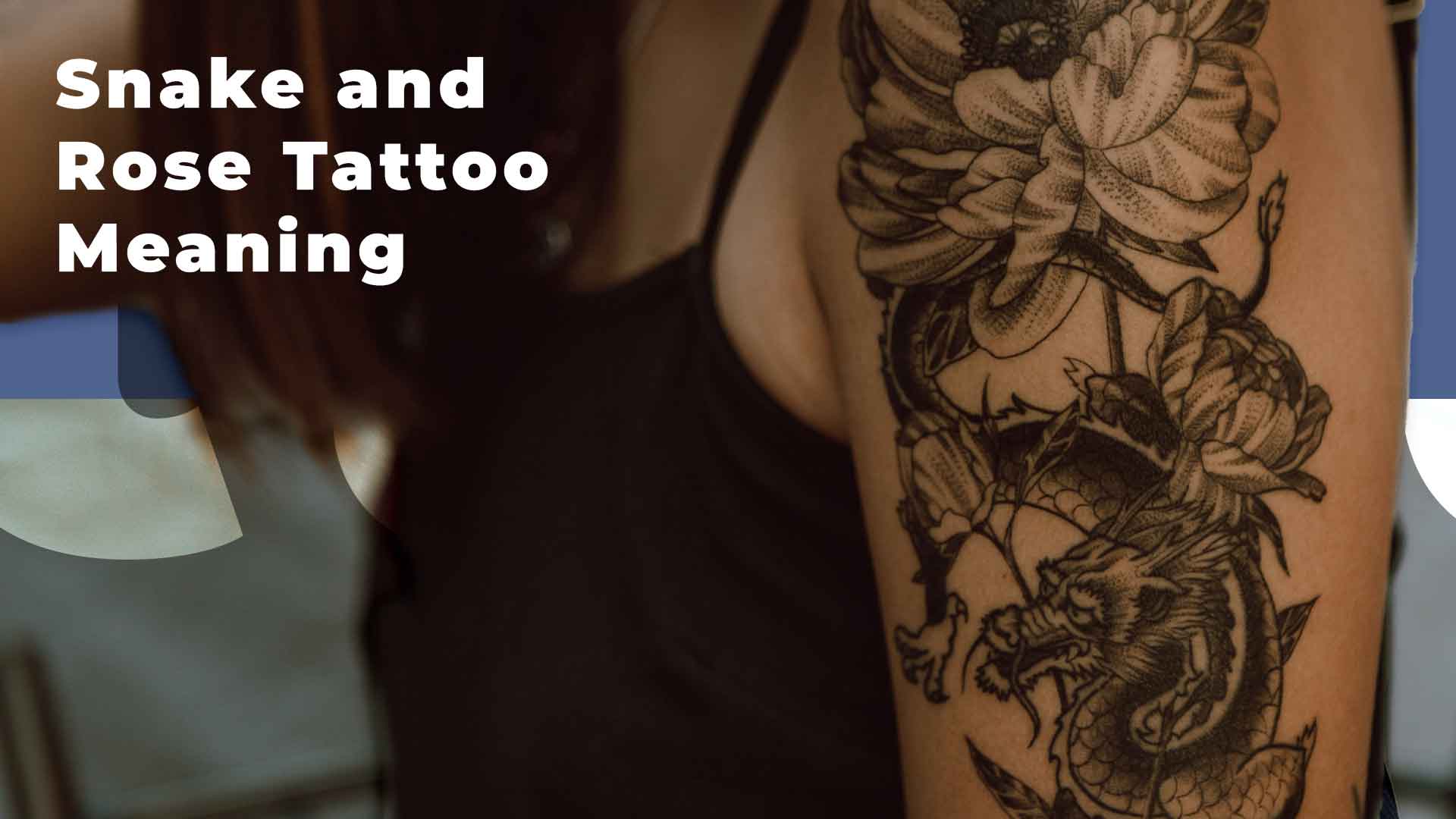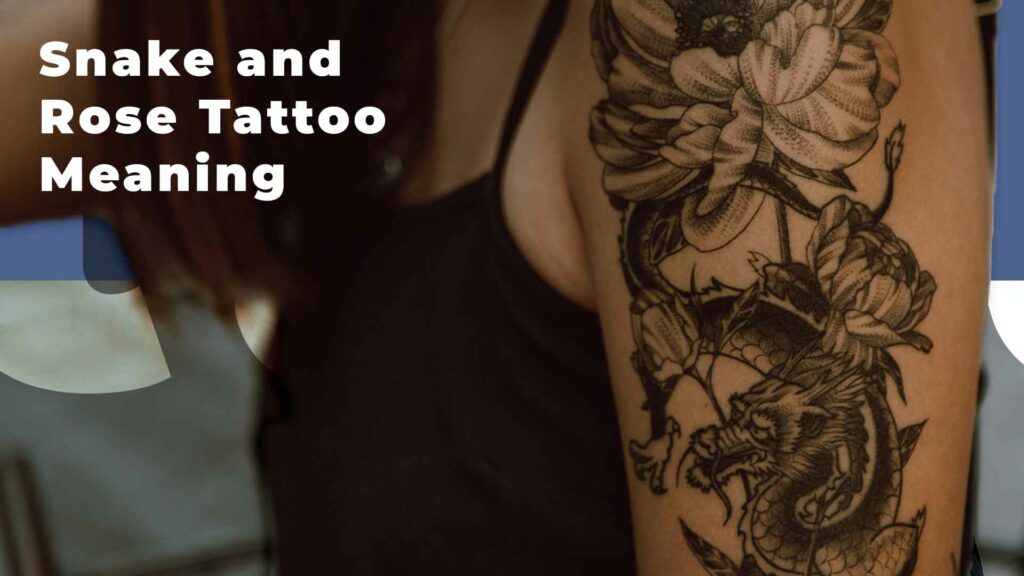 The snake and rose tattoo is one of the most stunning combinations you can get in the world of tattoos. Roses are symbols of love all over the world, and when it is used in the combination with snakes, the meaning becomes different and changes to passion and temptation. This combination is universally loved as it looks stunning, as well. And it is not much different from a snake and flower tattoo meaning. It all comes down to the beauty and stunning combination in the end.
Two-Headed Snake Tattoo Meaning
Well, two is better than one! A two-headed snake tattoo is more about the badass attitude and character of the person. It is an interesting concept and mostly related to aggression. It also depicts more than one personality of the person and how they live together in a single body. If the heads of the snakes show different expressions, then that means they are showing two sides of the same person, aggression and peace. This tattoo can also represent the fact there are two choices in life to make and we cannot decide which one to choose.
Arm Snake Tattoo Meaning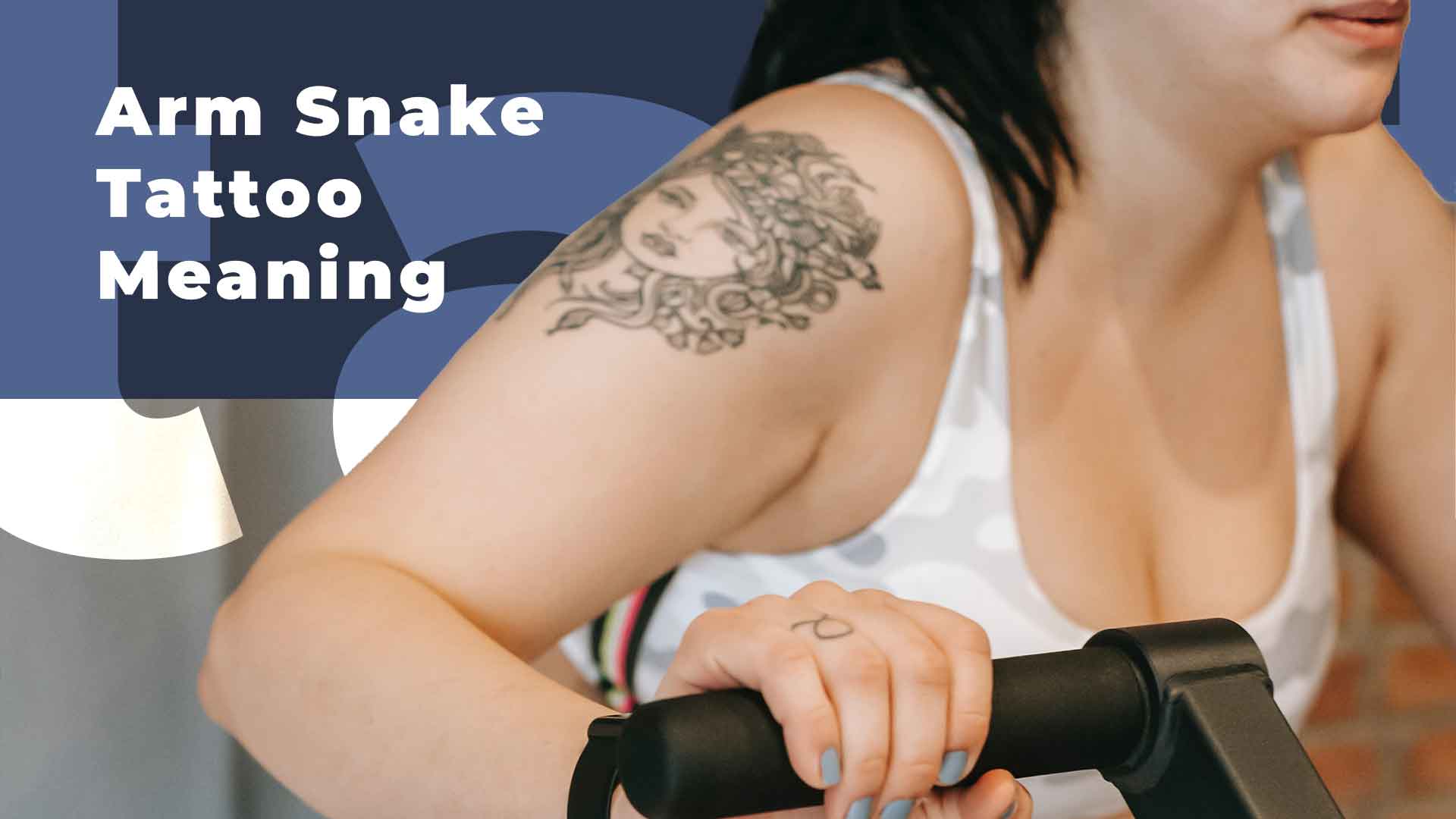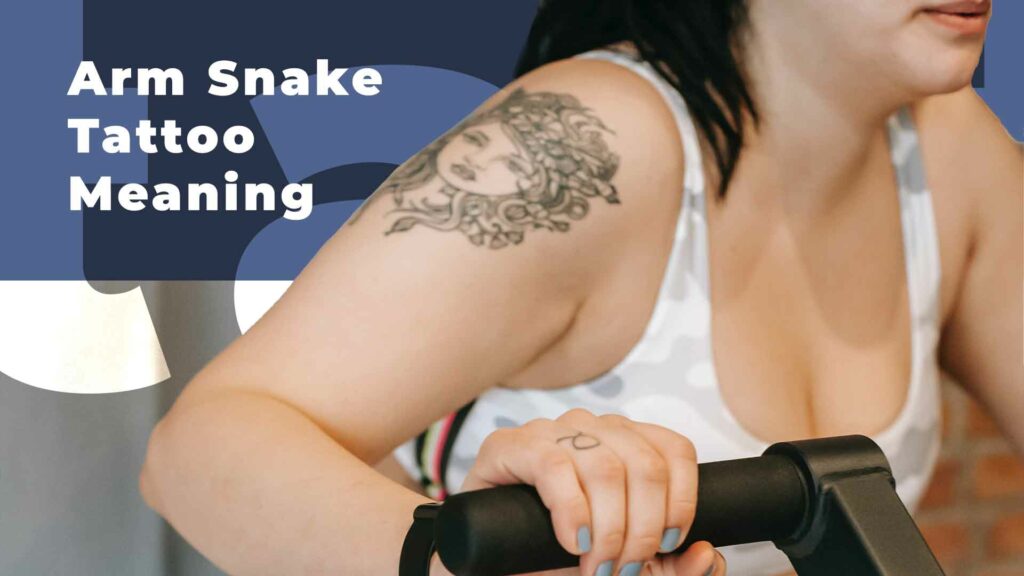 The arm is one of the most popular body parts to get a snake tattoo. You can always have a look at your tattoo whenever you want when it is on your arm. Also, another reason to get the snake tattoo on your forearm is to make the snake wrapped around your arm, which looks even more attractive. Well, there is not really any hidden meaning behind getting the snake tattoo on your arm. It is just a popular choice among people as the arm is thin as well, and you can easily experiment with the design of a snake.
Snake Tattoo on Finger Meaning
It is funny that fingers are becoming a popular choice among people to get tattoos on. And guess what? What better than a small creature on this small part of the body. Due to the fact that snake tattoos can easily fit anywhere on the body, no matter how small that part is, they have become a strong candidate for finger tattoos. Some people like to get them on their middle fingers to show some attitude, etc. Some like to get them on the thumb as they are easily representable. This type of tattoo is popular among both men and women. Some even prefer to get snake tattoos on multiple fingers as a collection.
Snake and Skull Tattoo Meaning
It is one of the combinations that have a gothic appeal and uniqueness. A snake and skull tattoo is the best choice to show your badass attitude. Both these represent poison and death, which is something that shows the dark side of a person. It is mainly to represent the cycle of life. It provides us the feeling of death and rebirth, as well. But it is not just about negativity and the dark side, in some cultures, the symbol of the snake in the eye of a skull represents knowledge. Again, it comes down to cultures as the skull is not something that has a positive appeal to it, and when we combine it with the snake, it is really something that is too powerful.
Japanese Snake Tattoo Meaning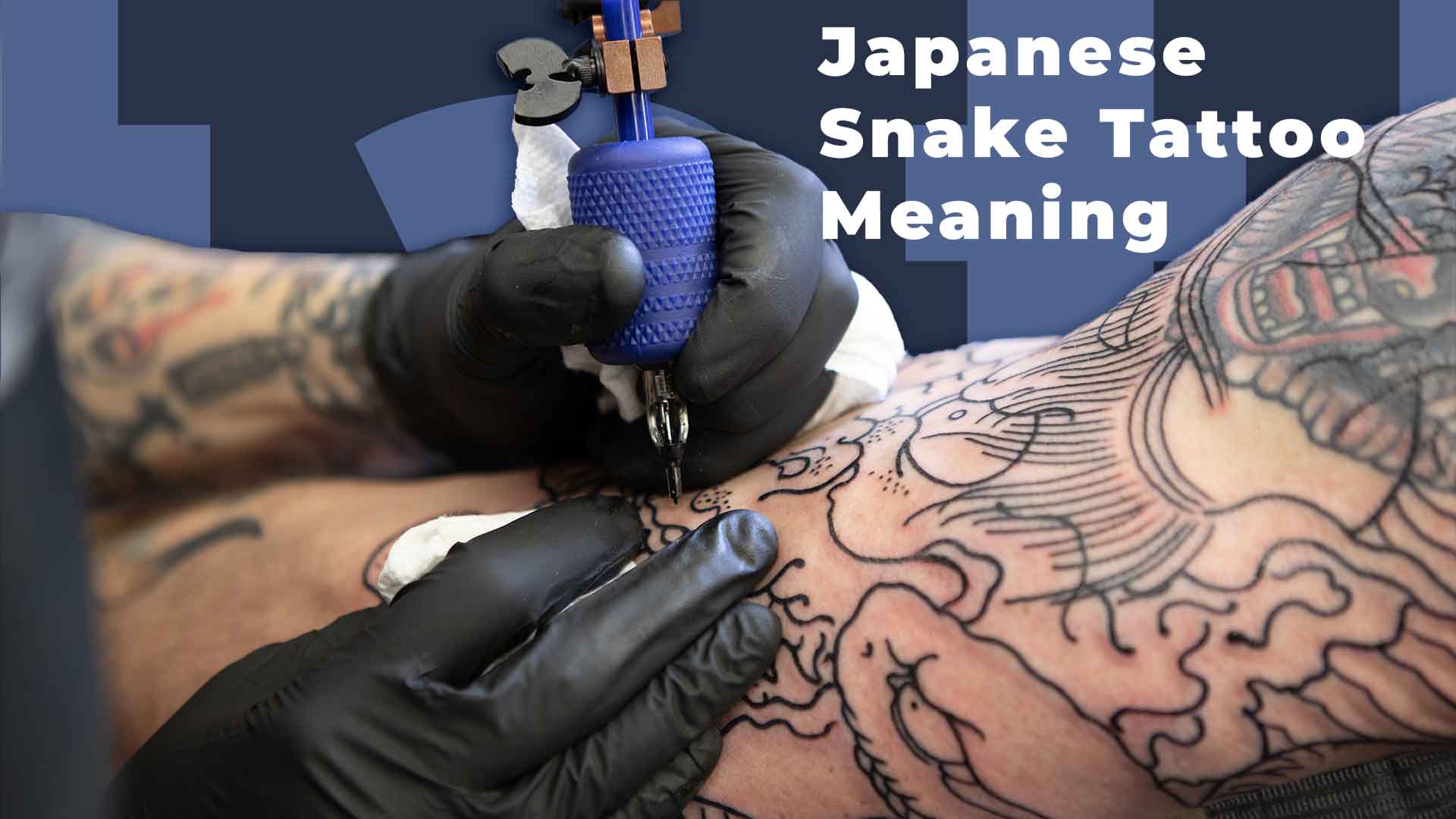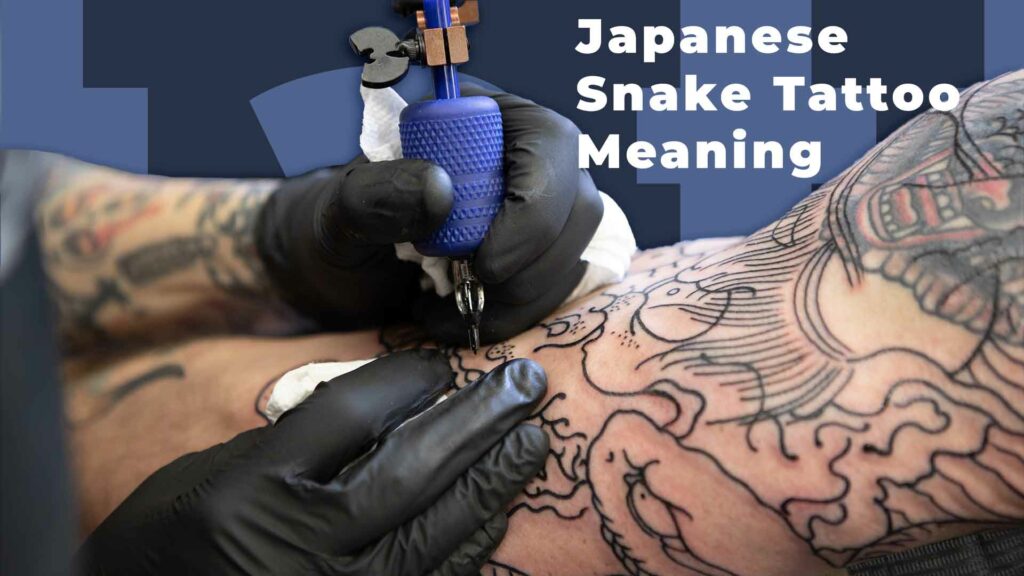 The Japanese snake is one of the most popular snake tattoo designs in the world. It is also known as Hebi. As we mentioned earlier, snake in Japan is not considered evil at all. They are a symbol of love, and good fortune, and are known as great human friends. Snakes are considered useful as they kill rats and mice which ruin the crops of people. Coming back to the symbol of the snake in Japan, it is related to rebirth and transformation. According to ancient Japanese interpretation, snakes are the symbol of enteral life.
Realistic Snake Tattoo Meaning
People who are in too much love with snakes should consider getting a 3d Tattoo of a snake. This will surely make you stand out from the rest of the crowd. The thing that set apart the realistic snake tattoo from others is the attention to detail. The colors will make the snake look wrapped in your body part. Since a realistic tattoo covers more detail, you should choose a bigger body part for it, such as the chest, back, etc. The more realistic it is, the more stunning it looks.
Whether you search for snake tattoo meaning on a woman, eagle and snake tattoo meaning, and whatnot, it will all come down to your own culture in the end. It is all about perspective and which detail and characteristic of the snake you love.
Summary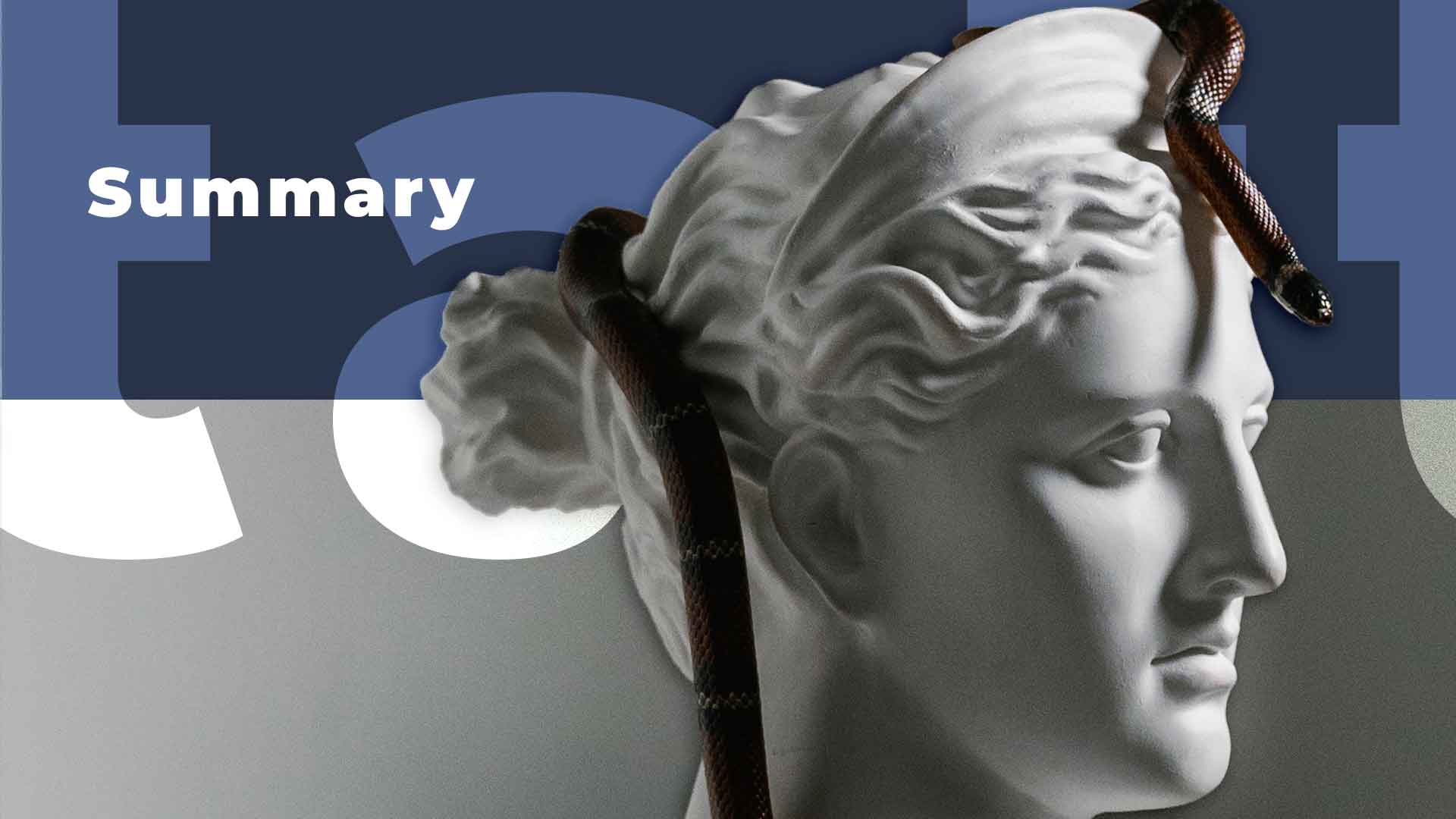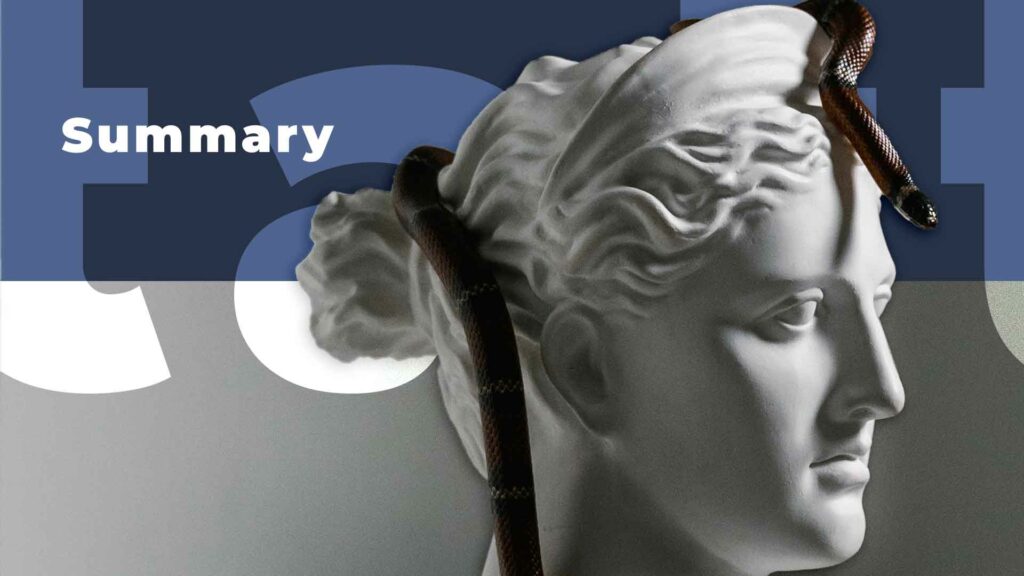 The trend of snake tattoos has been increasing for a long time now. It is at its peak these days. One of the main things that contribute to snake tattoos' popularity is their presence in all countries. You will find people having strong opinions about snakes, no matter where you go. Some cultures show snakes as good ones and human allies, whereas some focus more on their venom and negativity. But, it is easy to admit snake has a certain badass attitude and power, which is loved by the youth these days. And when it comes to getting a snake tattoo, there are plenty of options. You can get a snake tattoo in combination with any other object, or you can even get a realistic 3d tattoo of it. It is all about which one you find the most interesting. Some cultures think of snakes as a symbol of rebirth and transformation, whereas some think of them as an evil signs. Also, you can get a snake tattoo pretty much anywhere in the body as it is thin and take small space.